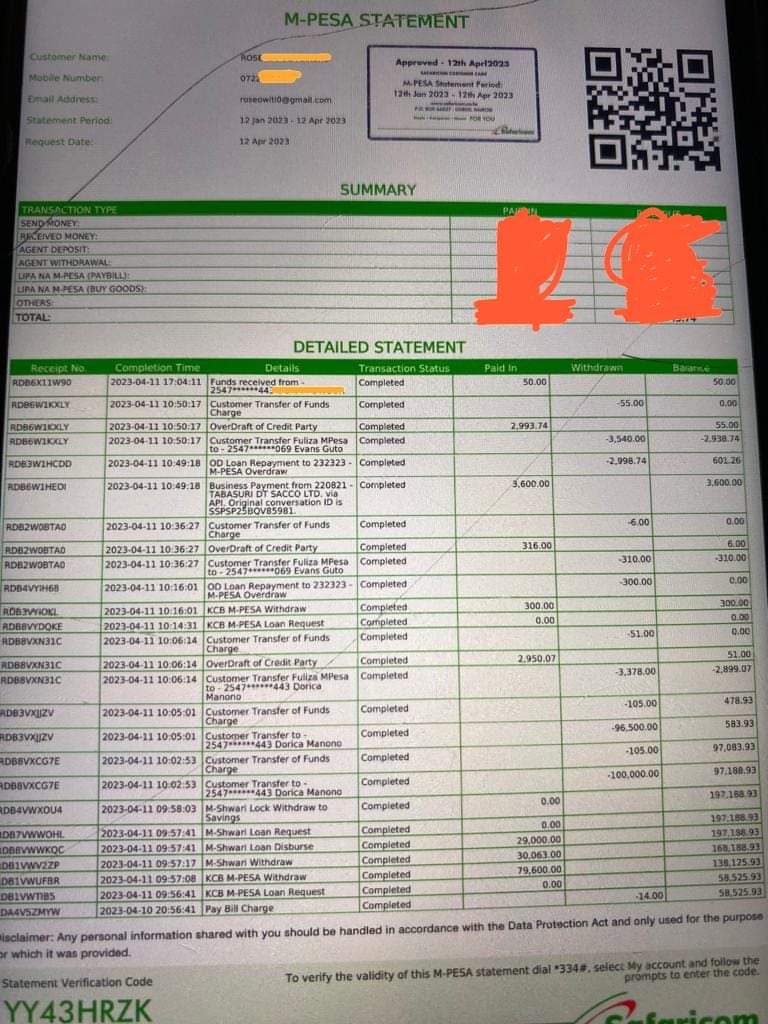 Just how easy is it to do SIM Swap? Seems like the chaps at Mulot bado
wanafanya ile kitu.
Story below from a recent complaint on Safcom's FB page today:
Safaricom PLC you people will loose customers because of this sim swap
thing.
On 11th April 2023 at around 9:30am, I was at work when all of a sudden my
phone's network went off.I couldn't neither make nor receive any calls or
messages.
I tried restarting the phone all to no avail, I just assumed it was a
network error and put the phone on my bag.During lunch break I went home to
my daughter who tried all tactics but still nothing.
That's when we called customer care and were informed to visit the nearest
safaricom shop.
We went to Safaricom Nyali,City Mall.
That's when I was shocked to hear that my line has been replaced and the
following has happened :-
1. Kcb mpesa loan of 79,600 was taken
2. 30,063 was withdrawn from mshwari
3.Mshwari loan of 29,000 was taken
4.Fuliza of 2950 also taken
5.3600 was withdrawn via mobile banking
6.Mpesa balance of 58,525
All this collectively sent to one Dorica Manono and Evans Gucho.These are
people I do not know.
I reported to Nyali police station under OB number 35/11/04/2023 , I was
later informed that the sim swap happened in Mulot area in Bomet.
How is that possible yet I stay in Mombasa?
KCB and Mshwari are on my neck to pay the said loans.Intrest is already
accruing.
Some of the cash are for chamas.
I tried following up but nothing.
My question is , how safe is my money on Safaricom? I need this issue
sorted as soon as possible.I can't loose over 200,000 just like that ,
with this economy.NO!!!!!